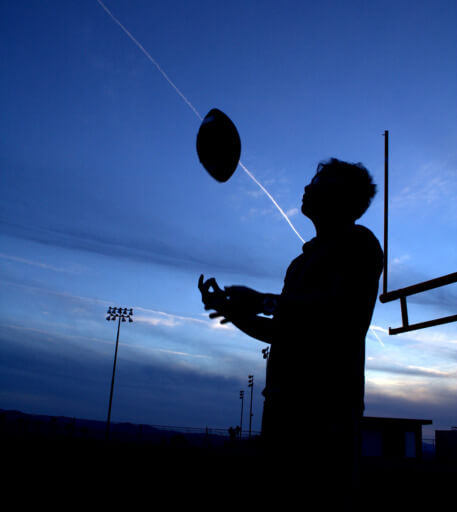 Since the early 1980's the Greater Albuquerque Medical Association has been assisting Albuquerque Public Schools arrange volunteer physicians for every home football game.
Prior to GAMA collaborating with APS, the district had to pay for an ambulance to be at every home game.
If you are a sports medicine physician and interested in participating in our Physician on the Field program, which ensures a volunteer physician at all APS and Rio Rancho Public Schools home football games, please let us know.
How does it work? Ideally, physicians would be able to commit to one high school and be the team physician for all home games. Volunteers do not travel-out-of-town. The goal is for physician volunteers to build a relationship with the trainer and the student athletes.
We also understand life happens and things come up and a physician volunteer may not be able to cover every game. In those cases we work diligently to identify additional volunteers for those games.